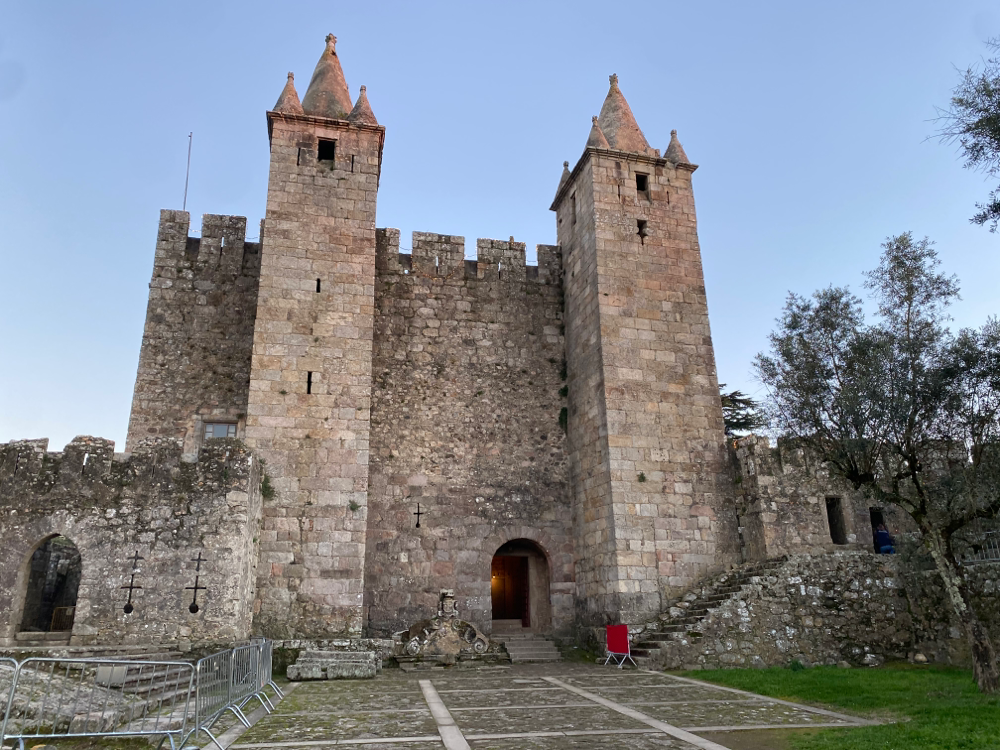 Experiencing a transnational meeting
If you wanna go fast, go alone. If you wanna go far, go together. 
Santa Maria da Feira, 14.-17.12.2021
Being an Active Citizen means a lot but first of all: commitment. When in 2019 I decided to join our ULG, I expected to do a lot of paperwork and conviction, bearing the possibility in mind that our work might be unseen, misunderstood, not welcome. 
On our now two-years journey on the road to the IAP we had many struggles, including a pandemic, but managed to do quite well. But to be honest: I had no real faith in the additional benefit of transnational meetings. Gathering? Sitting in meeting rooms and showcasing our work? Why? All that could be done via Zoom and mail. 
"You'll see, when you attend."
Well then…
As committed and dedicated as I was to the project, I packed my stuff and traveled to Portugal. The very warm welcome so shortly before Christmas was amazing and I got a first impression of what "you need to see things with your own eyes" meant. Photos and videos of a small scale action site help to understand what our colleagues did in the meantime. But walking on the grounds, experiencing the history, reliving their journey, is a completely different thing. 
What I underestimated most were the conversations besides the agenda. Coffee breaks, lunches, dinners, walks, bus rides — every single moment was used to exchange ideas, thoughts, critique, commendation. The agenda was just a kind of suspension to get us into the real important conversations. Imagine 25 people simultaneously talking on Zoom. No way. Even not on break-out rooms. Choosing your conversation partners freely, get to know and open up to each other is much easier in person. The output of a physical meeting is much higher, better and more sustainable because there are more points of contact. Of course it has a lot to do with the setting, a hospitable atmosphere and participants. 
We found all that when we came to Santa Maria da Feira. Lovely hosts, amazing food, an inspiring city. 
I personally had worries due to the pandemic and there's always a bad consciousness about traveling. Especially when there's so much fun to it. But I realized that we not only found a quite safe and appropriate way to travel and gather, we managed to improve our work so much that I can stand behind the words "it was worth it". We didn't do a fun trip like heading to spring break or Coachella just to enjoy ourselves. We went to see other ambitious ULGs, collect informations and influences first hand. All to improve our understanding of participation and democracy. 
Democracy is fragile. So are climate, health and economy. We have to work on securing all of this topics in all possible ways. Mails, Zoom conferences, ULG meetings, gatherings. 
Visiting each other helps to understand cultural, legal and environmental differences much better than any textbook can do. Sharing a meal with each other does not only give you the opportunity to talk but also to listen. 
And listening always has the connotation of thanking each other. For the time, the stories, the emotions. 
When I, who doubted the importance of transnational meetings, now say that it was a pleasure to join this event in Portugal, it is also a huge "obrigada" to all participants and especially the colleagues from Santa Maria da Feira who made this experience possible. 
Thank you!